This essay is part of the book El poder de las finanzas públicas para el futuro que deseamos, you can find the entire collection of essays .
The southern Indian state of Kerala is unique in several aspects. It has forged a divergent path from the rest of India with human development and redistribution gains that are on par with developed nations. In the initial decades following its incorporation as a state in 1956, Kerala followed an egalitarian development strategy making remarkable progress in redistributing land, achieving complete literacy and pioneering what was one of the world's first large scale programmes for decentralized participatory planning led by panchayat-level (village) governments.
This unique trajectory, labelled 'the Kerala Model' in academic and development policy circles, was advanced by progressive forces in the state that included the Left Democratic Front (LDF, a coalition of Left and allied parties like the [Marxist] Communist Party of India) and a vibrant network of people's movements involved in culture, science, environment, education, labour and women's empowerment. This chapter focuses on one of these aspects of Kerala's developmental experience: how a web of successful worker-run cooperatives function across the state despite multiple challenges including India's tryst with neoliberal reforms in 1991 and subsequent integration with the global economy. Compared to the rest of India, cooperatives in Kerala have benefited from progressive measures undertaken by Left governments such as providing adequate budgetary allocations and strengthening governance, training and research.
With a population of 35 million (less than 3% of India) and limited policy autonomy, Kerala has not been immune to the cementing of neoliberalism in the country and the resultant multiple crises, in agriculture, industry and privatization of essential services such as health and education. How then do Kerala's cooperatives continue to function in an age of increasing financialization, centralization and rising corporate power in virtually all spheres of economic activity?
Situating cooperatives within Kerala's progressive politics
Even before its formation as a state, Kerala had a history of radical labour movements, especially in the northern Malabar region. The Kannur Beedi Workers Union1 organized a historic 38-day general strike in 1937, pressing for a charter of demands, including the right to read during work breaks. The strike was a limited success; it was withdrawn after a notional wage increase but it succeeded in raising the political awareness of workers and was remarkable for the solidarity it received from people in the neighbouring villages.2 The All Malabar Peasants Union had a paid membership running into several thousand in 1937 and the Shertallai Coir Factory Workers Union had 98 per cent of workers as members in 1946.3 This legacy of a strong unionized workers movement was a critical factor in ensuring government policies conducive to the formation of cooperatives as an alternative form of economic organization in the state. In its first state election in 1957, Kerala elected a Communist Party-led government and since then the LDF has held power alternatively with the Congress-led United Democratic Front. Despite being out of power quite regularly, the organizational strength of Left parties and people's movements have ensured the continuity of cooperatives, social schemes and labour rights as exceptional features of Kerala compared with the rest of India.
In May 2016 the LDF was voted back to power, and the Ministry of Cooperation is currently in the process of finalizing India's first state-level cooperative policy, which will help address challenges such as the need for professional expertise in the sector, shoring up finance, technological innovation and avoiding political interference. Whereas in 1946 there were 1,669 cooperatives in the state, in 2018 the Ministry listed 11,892 operational ones.4 While this is an impressive number, it is instructive to put down some definitional parameters to identify the kind of cooperatives that are the focus of this chapter. The International Cooperative Alliance (ICA), which is the apex body representing some three million cooperatives worldwide, defines a cooperative as an 'autonomous association of persons united voluntarily to meet their common economic, social, and cultural needs and aspirations through a jointly-owned and democratically-controlled enterprise'.5 The next section of this chapter focuses on such progressive worker-led cooperatives that enshrine the values of democracy, solidarity, worker control and alternative production relations. We also touch upon the attempt by the current LDF government to amalgamate various cooperative banks in the state. The chapter concludes with some of the challenges facing the cooperatives movement in the state.
The Uralungal Labour Contract Cooperative Society
The Uralungal Labour Contract Cooperative Society (ULCCS) is one of Kerala's most well-known and successful cooperatives. While the mainstay of ULCCS has been construction of roads, bridges and buildings, it has now diversified into tourism, agriculture, dairy products and also the construction and ownership of its own Information Technology Park.
It was founded as a labour contract cooperative society in 1924 in the context of struggles in the Malabar region for national liberation, labour rights and against caste discrimination. The idea behind setting up ULCCS was to 'promote the economic interests of labourers… and to find suitable and profitable employment for them by obtaining contracts in government, public and private bodies… and by executing those contracts through or with the help of the members and to encourage thrift, self help and cooperation among the members'.6
Today, the ULCSS is Asia's largest labour contract cooperative society; it is jointly owned by 3,000 workers and has an annual turnover of 5,000 million rupees (US$71.4 million).7 Workers vote in a five-member board of directors at an annual general meeting. These elected directors are also the managers of the cooperative.8 The workers' democratic right goes beyond annual meetings to include workplace participation. The profits from ULCCS's operations are divided among the members after allocating the capital required for purchase of fixed assets. ULCCS claims that a worker's average earnings are approximately 30 per cent higher than in private construction firms.9 The board members are expected to be at construction sites every day and have regular discussions with the workers engaged in the project under implementation. The board of directors serves for five years and is responsible for the procurement of contracts, purchase of capital equipment, choice of appropriate technology, decisions on diversification and allocation of workers to different worksites. ULCCS functions in a very competitive sector dominated by large construction companies, but it has managed to carve a niche for itself by maintaining an exemplary work ethic in efficient delivery of projects, prudent use of technology and a high quality of work with no compromise on building materials.
Over the years, the state government has played an important role in supporting ULCCS. This includes ensuring preferential treatment to cooperatives while awarding public construction contracts for various road projects and educational institutions.10 For example, the Kerala government passed orders in 2003 recommending that local governments should give preference for contracts to labour cooperatives. In 2009, the Kerala Tourism Department appointed ULCCS as an executing agency for its projects.11
Low-interest loans have also been provided by the government to ULCCS for the purchase of vehicles, machinery and share-capital contribution. Government contracts make up some 52 per cent of total projects and the rest come from the private sector and other cooperatives.12
Kudumbashree mission and collective farming by women
The Kudumbashree mission was launched in 1998 by an LDF government as part of a radical state-wide programme called the People's Plan Campaign for Democratic Decentralisation. As it celebrates its 20th anniversary, Kudumbashree (meaning 'prosperity of the family') unites over 4.3 million women in what has been described as one of the 'greatest gender justice and poverty reduction programmes in the world'.13 The programme is open to one adult woman from every household in Kerala and is primarily organized around neighbourhood collectives comprising women who are economically disadvantaged. As of March 2017, there were 277,175 such neighbourhood collectives across Kerala.14 These groups also work as a sort of community extension of the local governments and receive loans from various sources such as the National Bank for Agriculture and Rural Development, state and central governments. The programme, with an incredible coverage of nearly 60 per cent of all Kerala households, has spawned a diverse network of collectives spread across sectors such as textiles, construction, transport, restaurants, handicrafts, agroprocessing and farming. Added to low interest loans and subsidies, these collectives are also provided access to technology, training and marketing from the mission office and district resource teams.
The women farmers collectives of Kudumbashree form arguably the most innovative and inspiring group. Some 320,000 women are organized into 59,478 collectives and farm up to 43,375 hectares across 14 districts in Kerala.15 This programme is unique on several counts. The women enter the programme as cultivators, not labourers. A group of four to ten women form what is called a Joint Liability Group, which then identifies the land in the village and surrounding areas for cultivation. Often the land identified is fallow and with the help of the panchayat, it is registered in the name of the group. The women get this land on lease with the deed approved by the Kudumbashree district mission office. Members of the collective may also pool their own land. For example, if three to four women own small plots next to each other, they can register it collectively and avail of various incentives provided by the government. Either way, the registered Joint Liability Group is then supported by Kudumbashree in various ways – from facilitating loans for the lease amount at subsidized rates, provision of farm machinery, subsidized seeds, fertilizers and pesticides. The state agriculture department also provides periodic trainings and technical support. The collective members always work on the farm themselves or, if the farm is of a larger size, can hire outside labour. The agriculture produce is first consumed by families of the collective members and the remaining surplus is sold in the village markets.
Collective farming has been one of the biggest successes of Kudumbashree, with thousands of hectares of otherwise fallow land being brought under cultivation for rice, vegetables and fruits. Recently, the Food and Agriculture Organisation High Level Panel of Experts of the Committee on World Food Security commended the contribution of Kudumbashree to livelihood security and political awareness in Kerala.16 In the 2015 local governments elections in Kerala, 13,993 members from various Kudumbashree collectives contested and 7,376 women won with an impressive rate of 52 per cent.17 As India continues to be in the throes of a deep agrarian crisis, an estimated 2,040 quit farming every day.18 Kudumbashree has bucked this trend and brought tens of thousands of the poorest women in Kerala back to agriculture, enhancing their food and livelihood security and revitalizing production in the state. An estimated 10,000 women are now designated as expert 'master farmers' and help the mission as resource persons and to train volunteers. They are now part of the Kudumbashree National Resource Organisation and are helping other states in India such as Odisha, Jharkhand, Assam, Bihar and Karnataka to replicate the programme. In 2015, officials from South Africa and Ethiopia were also in discussions with the Kerala government for collaboration.20
Malabar Meat Products: a social alliance of peasants and workers
The Brahmagiri Development Society (BDS) was set up in Wayanad in 1999 as a response to a deep agrarian crisis in the hill district. With a crash in prices in the region's main crops such as pepper, coffee and cardamom, farmers were caught in a debt trap resulting in several hundred peasant suicides over half a decade. In a meeting convened by villages in the district that was also attended by representatives of Left peasant groups, several proposals were tabled including the importance of diversification of the regional economy by setting up a network of cooperatives.21 Since 2000, BDS has implemented a range of programmes in collaboration with local panchayats such as watershed development, biogas plants, milk cooperatives, farmers' markets, agrochemical products and training workshops for farmers.
The latest BDS project is Malabar Meat, which was launched in 2014. This is a modern meat processing plant set up at a five-hectare campus in the town of Sulthan Bathery. It is India's largest multispecies abattoir and the country's first farmer-worker cooperative in the meat industry with both forward and backward linkages with the local economy. Currently there are 13,500 members from neighbouring villages who are part of various BDS initiatives. Malabar Meat provides buffalo calves, goats and baby chickens at subsidized rates to roughly 2,500 of them. These cattle breeding programmes are partly undertaken in collaboration with the Kudumbashree mission and funded by the National Bank for Agriculture and Rural Development. When the animals and chickens attain maturity for slaughter, the cooperative buys them back at guaranteed market rates, enabling its farmer-members to make a profit. The mechanized slaughter and processing unit provides direct employment to 130 people who are mostly from the local community. Some 16 products including frozen meat, cutlets and sausages from the unit are sold at competitive rates through a network of more than 105 Malabar Meat outlets across the region.22
Of the total project cost of 200 million rupees, the Kerala government provided 40 million rupees (US$571,000) as a grant and 100 million rupees (US$1.4 million) as a low-interest loan.23 More funds were raised through member contributions and local people. In February 2017, Malabar Meat received financial assistance of 100 million rupees from the Kerala government for capital investment and for increasing the distribution of calves to farmers under the cooperative's buy-back scheme.24 The funds from the government have also necessitated a change in the management structure of the cooperative, with four government representatives (from the departments of animal husbandry, dairy development, agriculture and finance) now on its board of directors. While this development marks the transition of Malabar Meat to a quasi-government cooperative it will also help it access further assistance from various state- and central-government projects.25 Plans are also underway to set up Malabar Meat outlets across the state and enable online delivery. Kerala's new cooperatives policy also addresses concerns about excessive control by government by underlining that the state shall aim to create a conducive environment for ensuring the independent and autonomous functioning of cooperatives.
The Kerala Cooperative Bank
The Kerala Cooperative Bank (KCB) is one of the most ambitious projects of the current LDF Government. The plan is to streamline and consolidate the operations of various cooperative banks under a newly established nodal Kerala Cooperative Bank.26 Currently Kerala is home to roughly 980 cooperative banks. In addition, it has 1,647 Primary Agricultural Cooperative Credit Societies with a combined deposit of 727.2 billion rupees (US$1.04 billion);27 these societies are the lowest tier of the cooperative banking system and advance loans to members (estimated at two million in Kerala) and non-members as well.28 The Primary Agricultural Cooperative Credit Societies also deposit their money in the next tier of district cooperative banks.
According to government reports, the KCB will essentially merge 15 cooperative banks (14 district- and one state-level cooperative banks) and their various branches. With 820 branches across the state, it will be India's largest cooperative bank.29 The expert committee formed to study the feasibility of the bank underlines that the proposed Kerala Cooperative Bank (KCB) is envisaged as a modern bank for the common people of Kerala including farmers, women, younger generation, small and micro entrepreneurs, non-resident Indians etc. The core of its service would be to the Primary Agricultural Co-operative Societies (PACS) and its members. It will be "a peoples [sic] own bank." The bank shall be offering all traditional and modern banking products and services to the people of the State at affordable cost.30
It is estimated that Kerala's cooperative banks and societies provide 70 per cent of the state's total agricultural loans. Much of the savings from Kudumbashree projects are also deposited in the district cooperative banks and PACS that in turn provide loans to the women's collectives for further investment. With Kerala's high rate of inward remittances (approximately US$15 billion per year), the KCB will aim to tap into this vast resource for developmental activities. With KCB expected to begin operations in 2019, it is likely to usher in a new era in channelling public finance for the common good.
Advancing the solidarity economy
The Left continues to be a strong political force in Kerala in part due to its steadfast commitment to democratic decentralization and ensuring people's participation in the development process. But Kerala's innovative and pragmatic Marxists went beyond just deepening democracy; they also showed that when they assume state power in combination with strong unionization, alternative economic policies are indeed possible. Cooperatives across sectors are supported and nurtured through responsive government initiatives and finance. Another important reason for the success of these cooperatives is that they do not function in isolation.
Many of the individual cooperatives are connected through a complex web of cooperative finance, local governments and producer markets and therefore united in a movement that is advancing the solidarity economy. Cooperatives have been widespread in Kerala, therefore contributing in a sense to the resistance against the hegemony of big corporate actors in a range of sectors such as finance, agriculture, retail, diary, transport and construction. The broad spectrum of cooperatives has also meant mutual collaboration within and among various sectors, economies of scale and the ability to introduce technologies that enable them to be viable even in adverse economic conditions.
In August 2018, when Kerala was wrecked by the heaviest floods in a century, many of these cooperatives stepped up to support the LDF Government's historic relief effort. The ULCCS deployed 300 volunteers to Chalakudy, one of the worst-hit towns, to help with restoration work that included electrical, plumbing, masonry and sanitation-related repairs. In just four days, ULCCS repaired 1,000 affected houses free of charge.31 In addition, ULCCS contributed 2.5 million rupees (US$35,700) to the Kerala Chief Minister's Distress Relief Fund.32 The women from Kudumbashree, in addition to cleaning more than 100,000 flood-affected houses, contributed an incredible 70 million rupees (US$1 million) to the Fund, which was more than double the contribution of the Bill and Melinda Gates Foundation.
The challenges facing cooperatives are many and they have to continuously reinvent and diversify in a fast-changing and adverse national and international economic context. ULCCS is a success because it managed to remain competent in its core sector of construction but also to diversify into new areas such as information technology and farming. Kudumbashree is now selling many of its products online and Malabar Meat is also expected to begin online deliveries across Kerala. New policies introduced by the central government such as the 2017 Goods and Services Tax have curtailed Kerala's ability to raise resources for social schemes, essential services and developmental projects. The KCB is a response to this fiscal policy bind. Other challenges include the rising power of technology corporations and their evident and future disruptions in the world of work and consumption. The continued push by central governments for deeper trade and investment integration through free trade agreements will further increase the imports of cheaper agricultural and industrial products. But as Kerala's cooperatives gear up to face these complex and formidable challenges, they continue to offer inspiring examples of an alternative future where solidarity enterprises put workers and societal welfare before profit.
Benny Kuruvilla heads the India office of Focus on the Global South, an activist think tank in Asia pro- viding analysis and building alternatives for just, social economic and political change. Previously he was a researcher with the Transnational Institute and also headed the South Solidarity Initiative at ActionAid. He is based in New Delhi and can be contacted at bennyk@focusweb.org.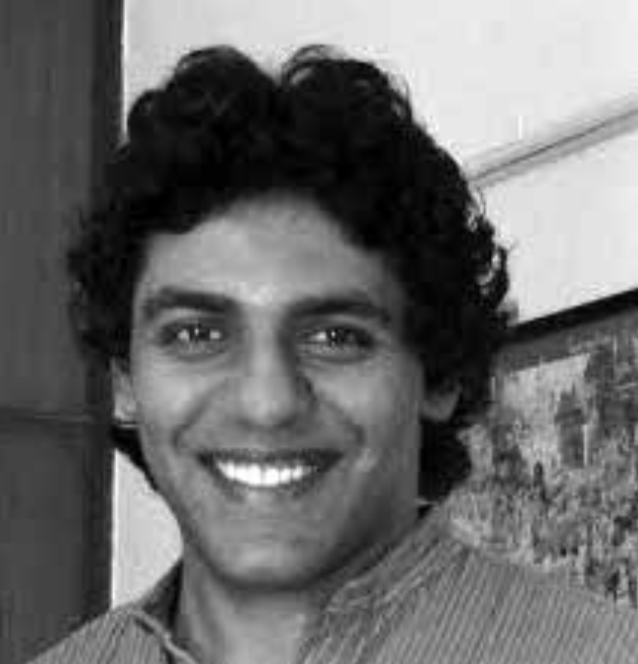 1 Beedi is a thin cigarette popular in the South Asian sub-continent.
2 Thomas Isaac T. M., Franke, R. W. and Raghavan, P. (1998) Democracy at Work in an Indian
Industrial Cooperative: The Story of Kerala Dinesh Beedi. Ithaca: Cornell University Press, p. 38.
3 Franke, R. W. and Chasin, B. H. (2000), 'Is the Kerala model sustainable? Lessons from the past.
Prospects for the future', in G. Parayil (ed.), The Kerala Model of Development: perspectives on
development and sustainability. London, Zed Books, p. 25.
4 Department of Cooperation (2018) Statistics, Number Statement 2018. Government of Kerala.
http://www.cooperation.kerala.gov.in/images/statistics/ns2018.pdf
5 For more information see: https://www.ica.coop/en/cooperatives/cooperative-identity
6 Thomas, Issac, TM. and Williams, M. (2017) Building Alternatives – the story of India's oldest
construction workers cooperative. New Delhi: LeftWord, p.81
7 ULCCS official video (2017). Available at: http://ulccsltd.com/.
8 Thomas Isaac T. M. (2017) Building Alternatives. New Delhi: Leftword, p. 98-99
9 ULCCS official video (2017)
10 Thomas Issac T,M ( 2017), op cit p 132
11 Ibid, p. 135.
12 Ibid, p. 137.
13 Sainath, P. (2018) 'Kerala's women farmers rise above the flood'. The Peoples Archive of Rural
India, 24 September. Available at: https://ruralindiaonline.org/articles/keralas-women-farmers-rise-above-the-flood
14 Kudumbashree website: http://www.kudumbashree.org/pages/171
15 Ibid. Available at: http://www.kudumbashree.org/storage/cmspages/downloads/1166639539_Collective%20Farming%20Details.pdf
16 High Level Panel of Experts of the Committee on World Food Security (2018) Multi-stakehold- er Partnerships to Finance and Improve Food Security and Nutrition in the Framework of the 2030 Agenda, A Report by the High Level Panel of Experts on Food Security and Nutrition of the Committee on World Food Security. Rome: HLPE. Available at: http://www.fao.org/fileadmin/ user_upload/hlpe/hlpe_documents/HLPE_Reports/HLPE-Report-13_EN.pdf
17 Sudhi, K. S. (2015) 'It's Kudumbasree who is the real winner'. The Hindu, 17 November. Available at: https://www.thehindu.com/news/cities/Kochi/its-kudumbasree-who-is-the-real-winner/ article7886119.ece
18 Sainath, P. (2018) 'In India, farmers face a terrifying crisis'. The New York Times, 13 April. Available at: https://www.nytimes.com/2018/04/13/opinion/india-farmers-crisis.html
19 Economic Times (2015). 'Kerala's Kudumbashree to expand organic farming; to woo more women'. 3 September. Available at: //economictimes.indiatimes.com/articleshow/48786155. cms?utm_source=contentofinterest&utm_medium=text&utm_campaign=cppst
20 Meethal, A. (2015) 'Kudumbashree model to fray into South Africa'. Deccan Chronicle,20 May. Available at:https://www.deccanchronicle.com/150520/nation-current-affairs/article/ kudumbashree-model-foray-south-africa
21 Scaria, A. (2018) General Manager of Malabar Meat, Interview, 17 September.
22 Malabar Meat website: http://malabarmeat.org/products.html
23 Ibid.
24 Times of India (2018) 'Society gets Rs 10 crore government aid to up meat output'.7 February.
Available at: https://timesofindia.indiatimes.com/city/kochi/society-gets-rs-10cr-govt-aid-to-up-meat-output/articleshow/57008790.cms
25 Ibid.
26 State Planning Board (2017) Economic Review. Government of Kerala. Available at:
http://spb.kerala.gov.in/ER2017/web_e/ch16.php?id=1&ch=16
27 Reserve Bank of India (2017). Select Indicators of Primary Agricultural Credit Societies – State-wise as of end March 2016. Available at: https://rbi.org.in/scripts/PublicationsView.aspx- ?Id=18075
28 The Business Line (2016) 'Demonetisation in Kerala. – Cooperatives caught in the crunch'. 19 December. Available at: https://www.thehindubusinessline.com/specials/india-file/demonetisation-in-kerala-cooperatives-caught-in-the-crunch/article9434711.ece
29 State Planning Board (2017) Economic Review. Thiruvanathapuram, Government of Kerala
30 Ibid.
31 Ayyapan,R. (2018) 'Unsung Heroes: How 300 volunteers brought flood-hit Kadukutty village back
to normal'. Manorama Online, 27 August. Available at: https://english.manoramaonline.com/ news/kerala/2018/08/27/volunteers-flood-hit-kadukutty-village-chalakudy-river.html
32 Indian Cooperative (2018) 'Kerala: Co-ops led by ULCCS are doing their best to help people'. 21 August. Available at: http://www.indiancooperative.com/featured/kerala-co-ops-led-by-ulccs- are-doing-their-best-to-help-people/
33 The Week (2018) 'Kudumbashree donates Rs 7 cr for Kerala floods; beats Bill Gates, equals Google and Apple'. 30 August. Available at: https://www.theweek.in/news/india/2018/08/30/ kudumbashree-donates-rs-7-cr-kerala-floods-beats-bill-gates-equals-google-apple.html