Fines 13 giants have paid out in US since 2000

Source: Violation Tracker Database, 2018
KEY FACT
Since 2000, the 13 global financial giants have paid out $46,071,450,274 in fines which is just over 10% of penalties of 327,000 recorded civil and criminal cases.
JP Morgan Chase found guilty in 2013 of selling toxic mortgages that fueled financial crisis

Source: Good Jobs First Subsidy Tracker, 2018
"Without a doubt, the conduct uncovered in this investigation helped sow the seeds of the mortgage meltdown."
– US Attorney General Eric Holder
The Financial Crisis cost the US economy as much as $22 trillion. As of 2017, US authorities had levied over $150 billion in fines for activities related to the financial crisis.

UNEMPLOYMENT: the hidden cost of financial crisis
Number of people unemployed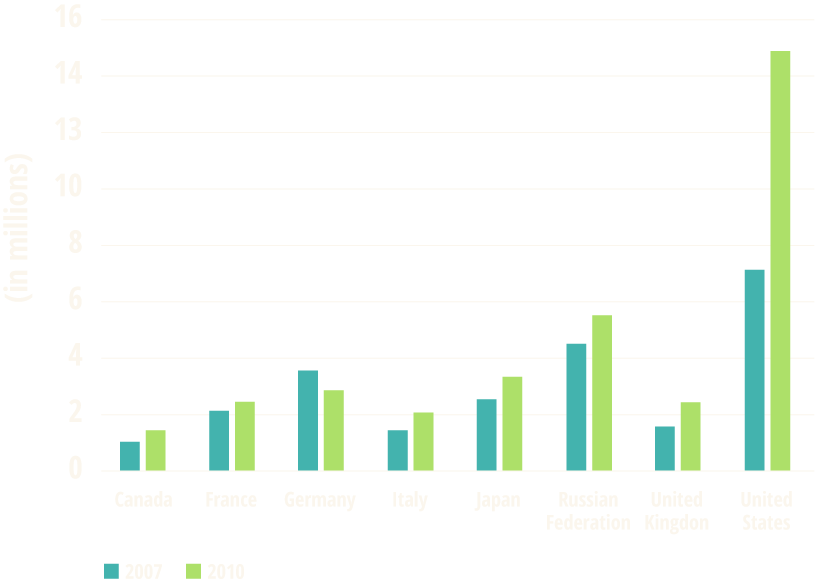 Key Fact
From 2008 to 2015, 61 million people across the globe lost their jobs due to the consequences of the financial crisis.
Sources: Cost of FC: Government Accountability Office, 2013 Unemployment: ILO Stat Key Fact: ILO, 2015
"I can assure you if you think Her Majesty's Government is ever going to prosecute people of my class, you are utterly mistaken. We are a protected species."
– Unnamed head of UK High Street bank