Concentrating
Wealth and Power
Top 20 Investment Funds Largest 205 Corporations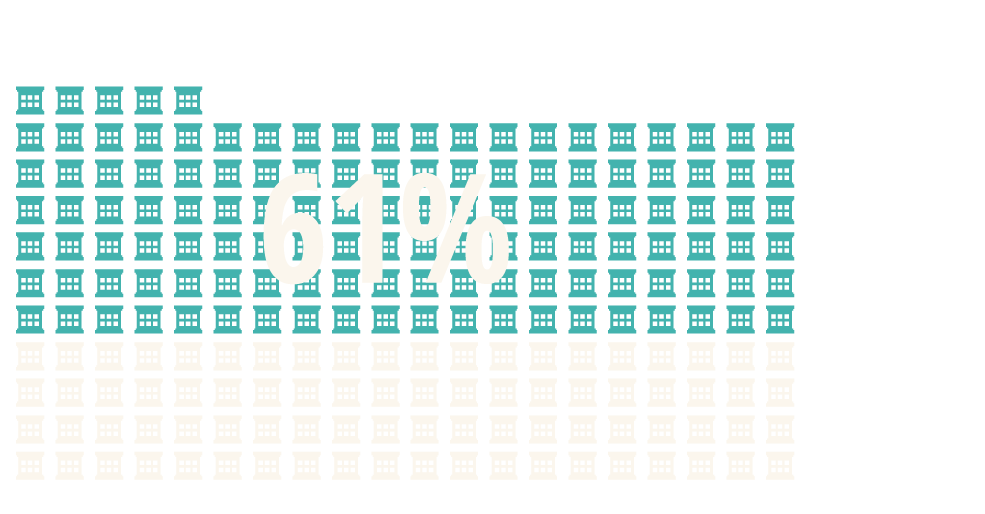 BlackRock, Vanguard, and State Street are the single largest shareholder in 40 percent of all listed US companies.
And their investment helps concentrate power in companies too
Out of $1.43 trillion global foreign direct investments in 2017, nearly half went into consolidating corporate power rather than new investments for the future:
Mergers and Acquisitions
$694 billion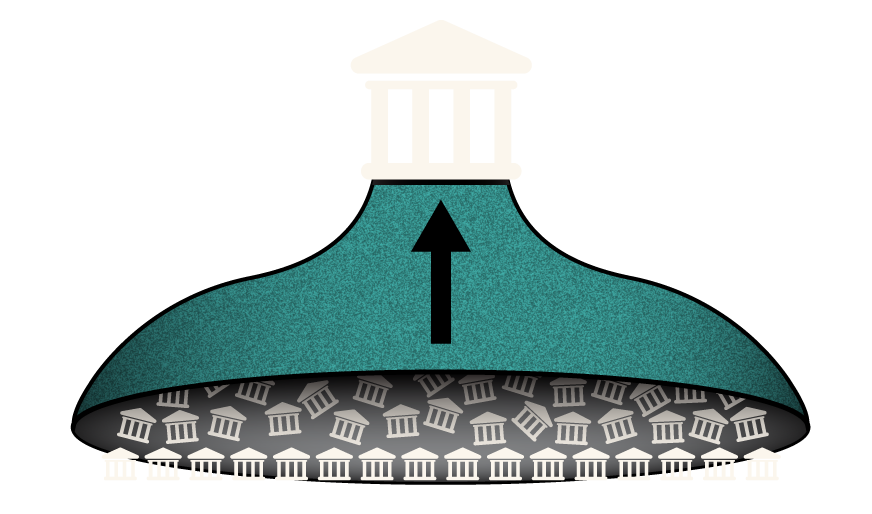 Greenfield (New) Investments
$720 billion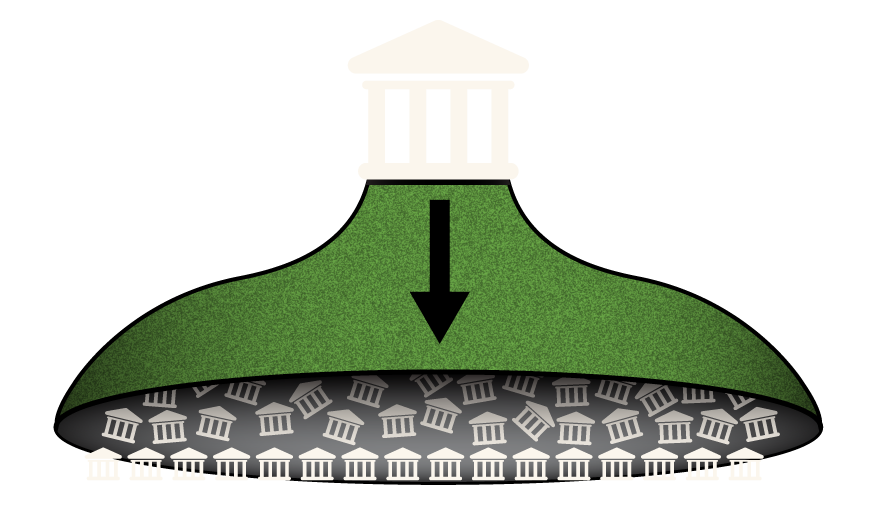 In a survey of 390 deals worth $700 billion, 55% of private equity firms cut long-term investments, not increased them, resulting in slower growth, not faster growth.
Top four firms' share of total revenue within their sector in the US
across 893 industries, grouped by sector*
IT, telecoms and media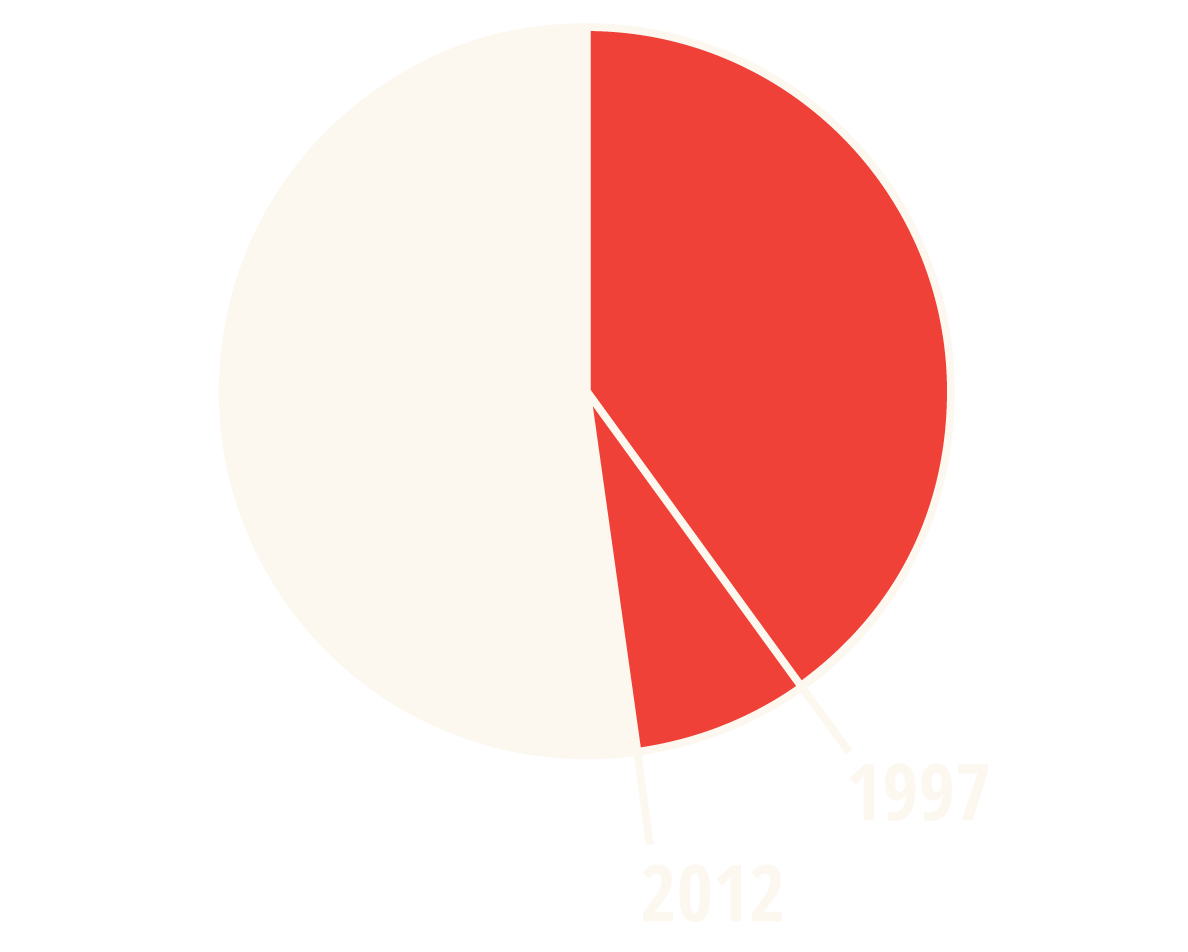 Retail trade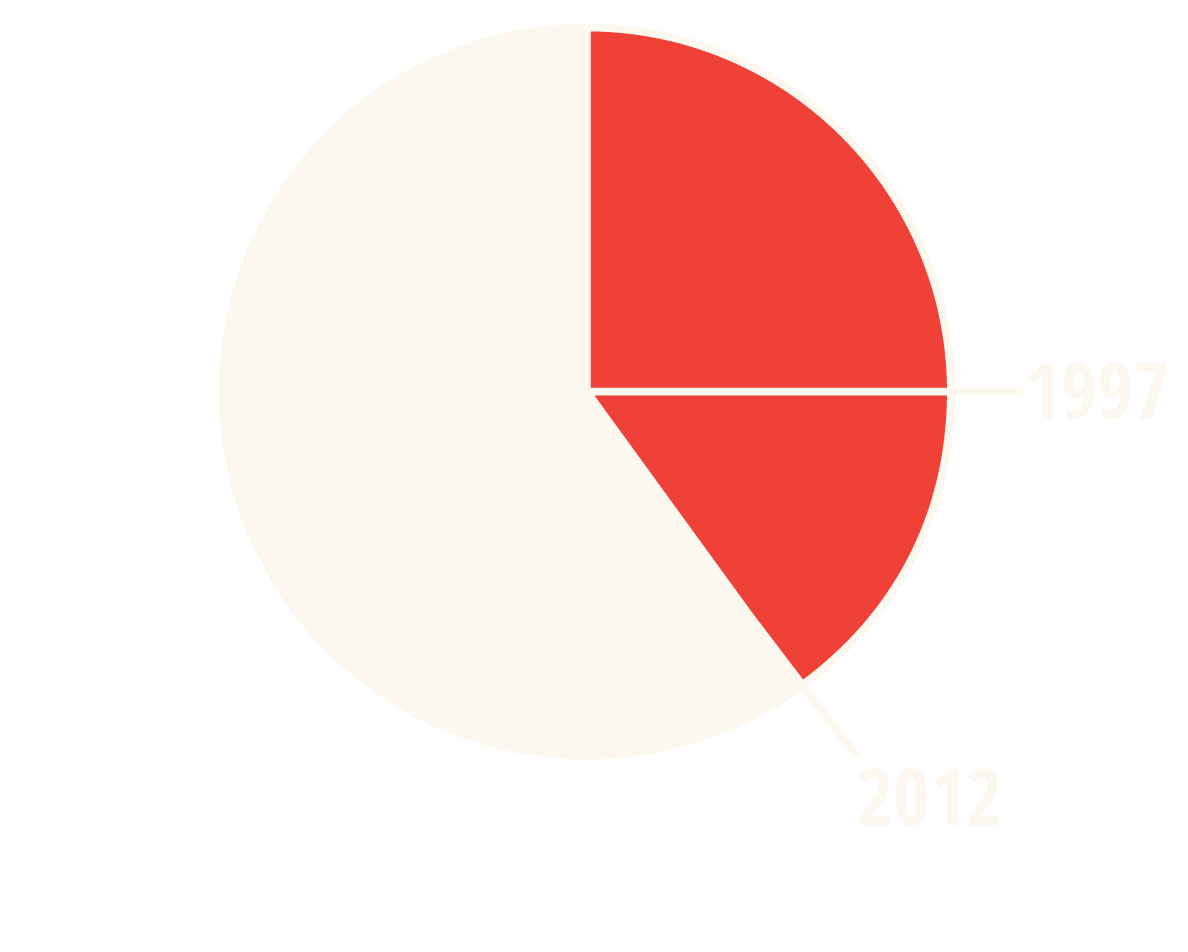 Finance and insurance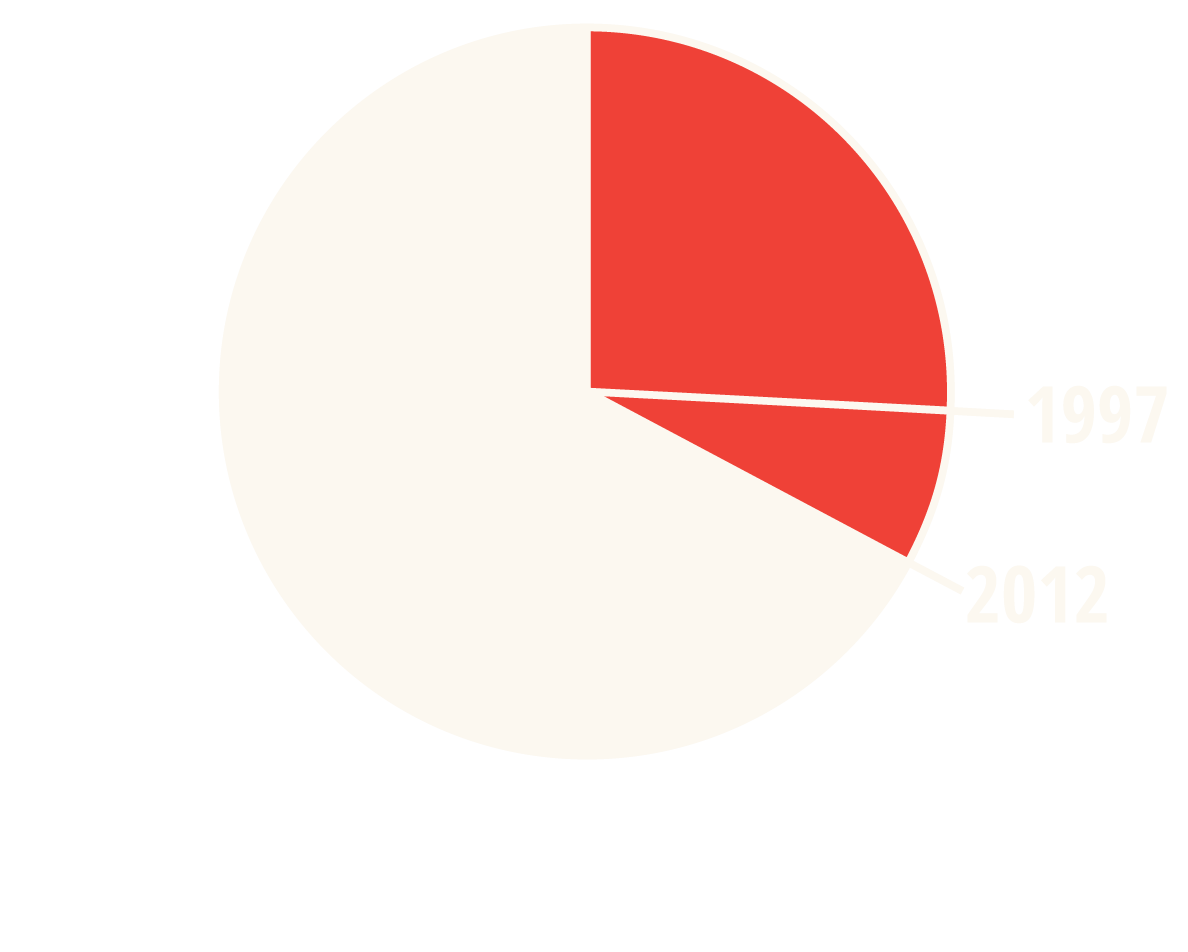 All sectors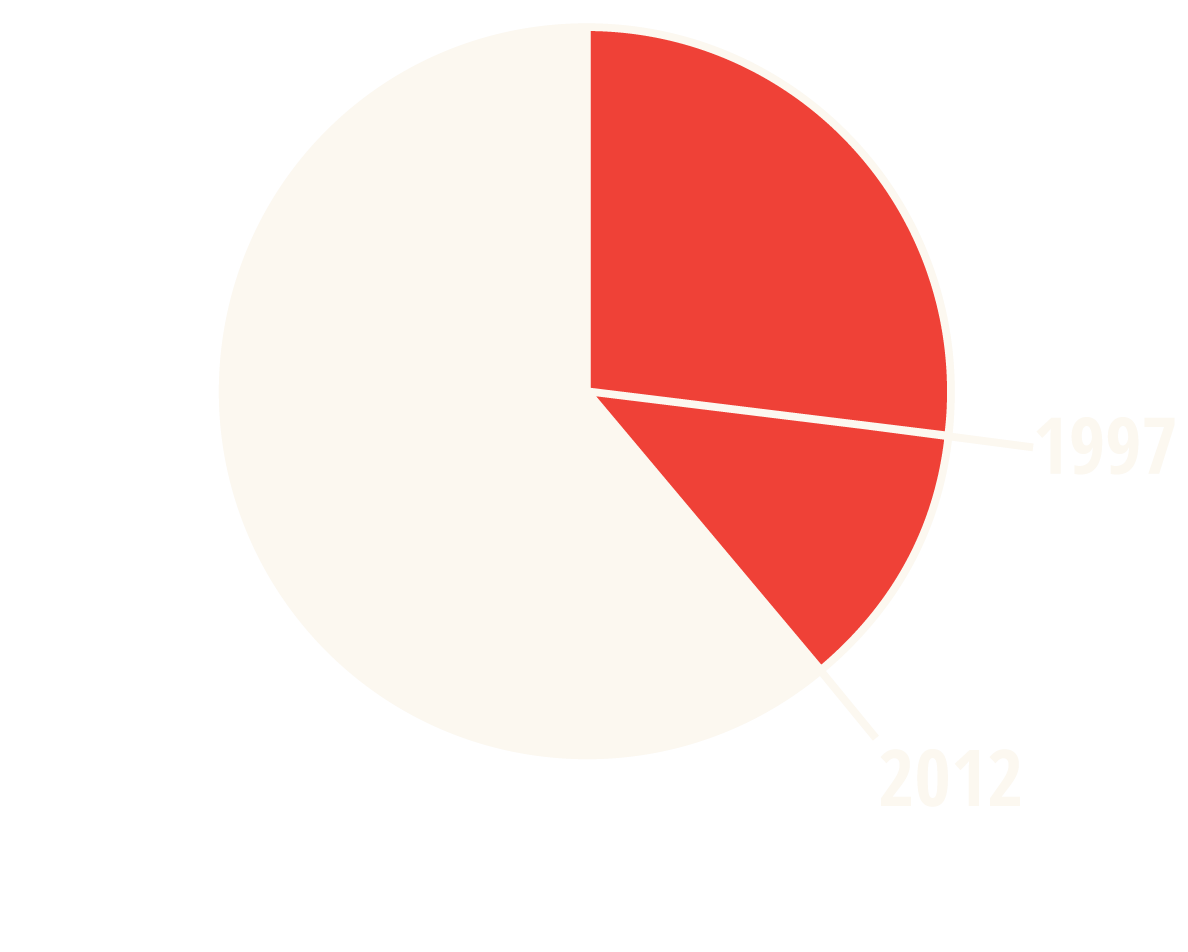 Two-thirds of all US corporate sectors have become more concentrated since 1997.
And the rich keep getting richer
Corporations have funneled all this money into increasing their market share to inflate share prices to record levels.
US companies' global return on capital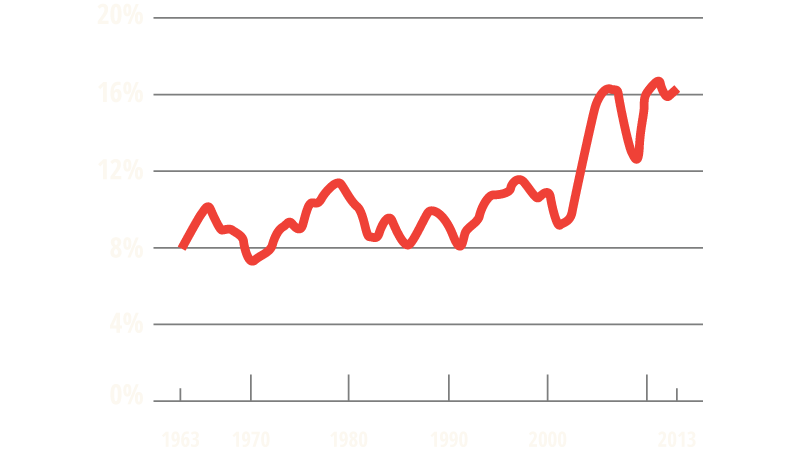 Source: (The Economist, 2016)
Household ownership of US stock market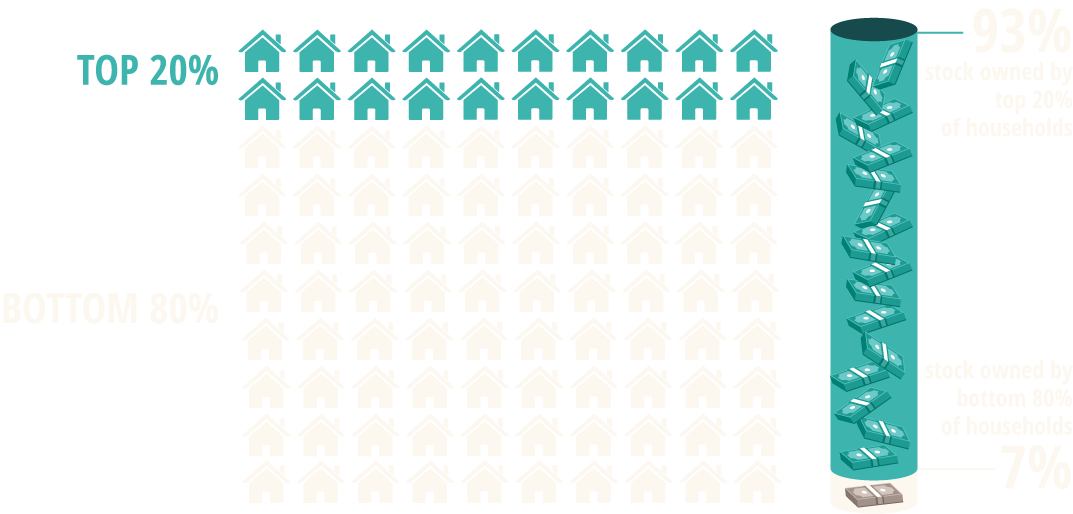 As stock ownership is concentrated in just a few hands, pumped up share prices mainly benefit the rich.
THE RICHEST 1% OWN 45% OF THE WORLD'S WEALTH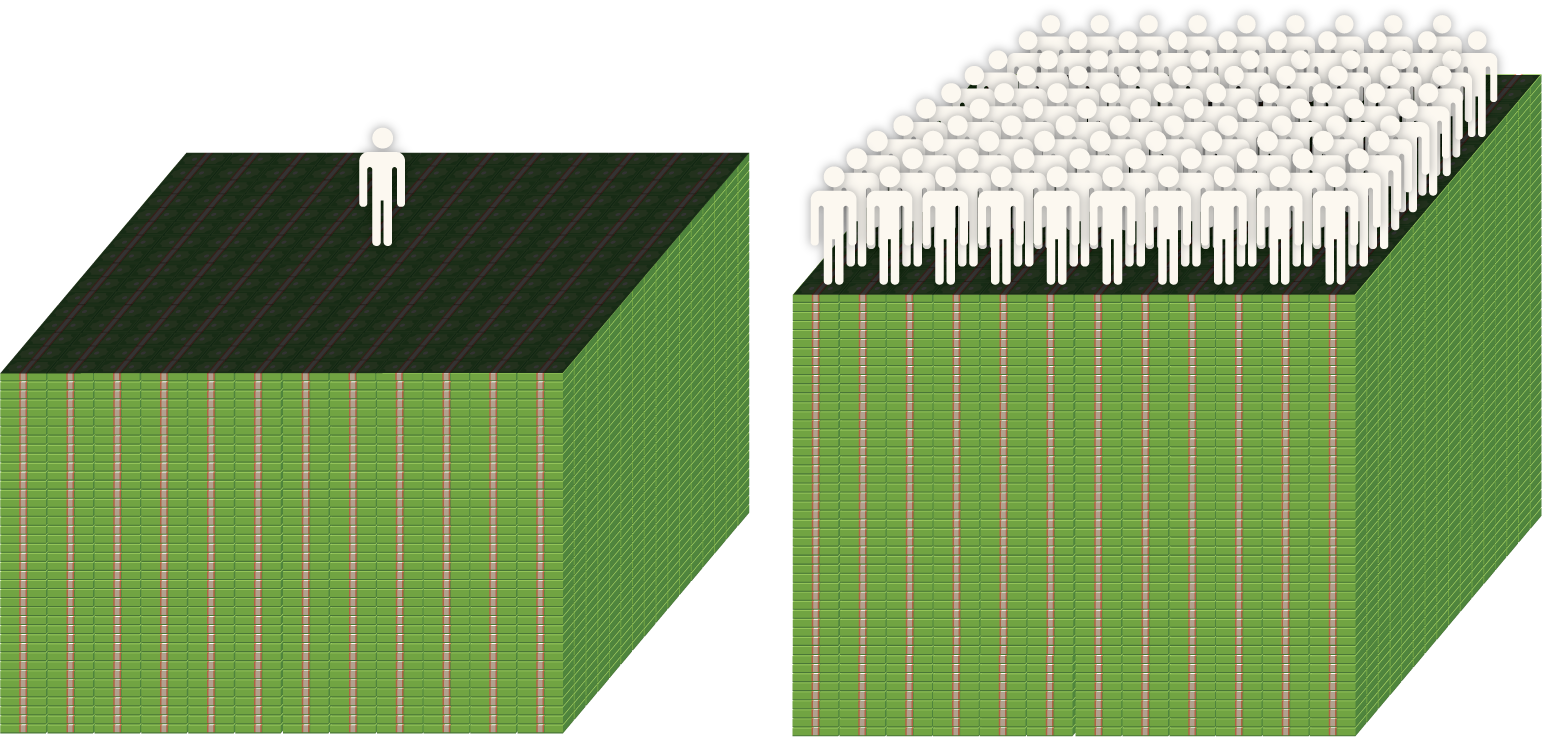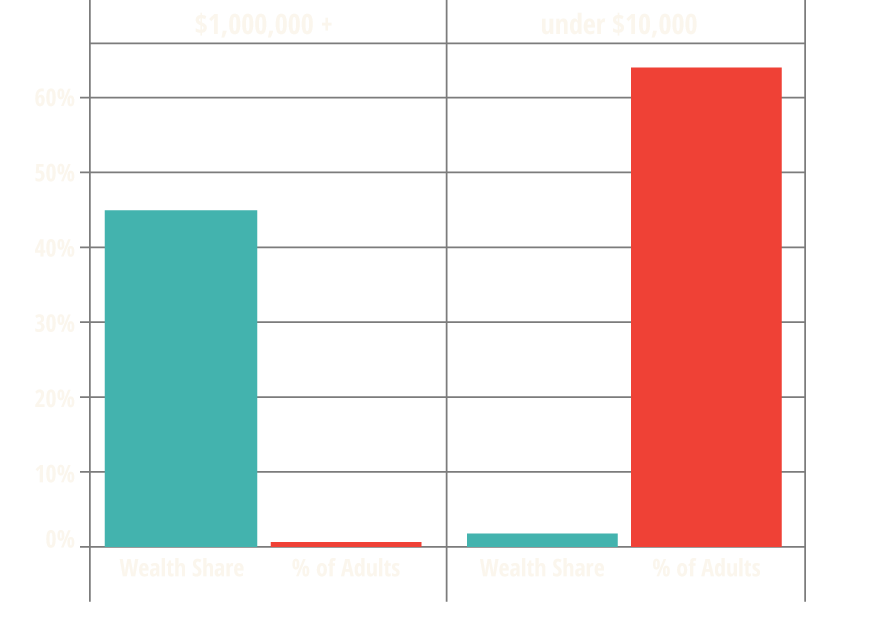 Source: Credit Suisse, Global Wealth Databook
Profile of an investor:
Larry Fink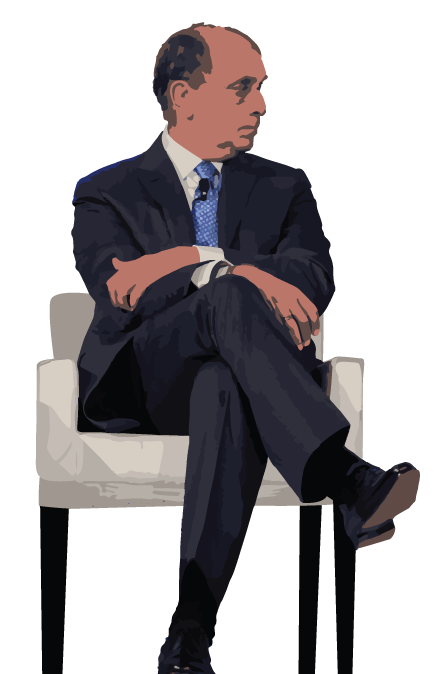 CEO of BlackRock, the biggest Asset Management Fund in the world.
Frequent participant in World Economic Forum, director of the Council on Foreign Relations (CFR) and the Business Roundtable, a trustee of New York University and the Museum of Modern Art.
A lifelong Democrat, Fink was top contender for Secretary of the Treasury if Hillary Clinton had been elected president.

Became more powerful in wake of financial crisis because of contracts BlackRock won from US government to assist with the bailout.
Directly influences investment strategy for some $15 trillion of global capital.
• 195 times average compensation at BlackRock
2017 Income: $28 million
2012 Net worth: $340 million (estimated)
By 2018, his personal wealth had tripled, and had surpassed $1 billion according to Bloomberg's Billionaire Index.
• 881 times the median income of an average American worker ($31,786)