Lobbying & Political Power
Lobbying & Political Power
"The corporations don't have to lobby the government anymore. They are the government."
– Jim Hightower
International Institute of Finance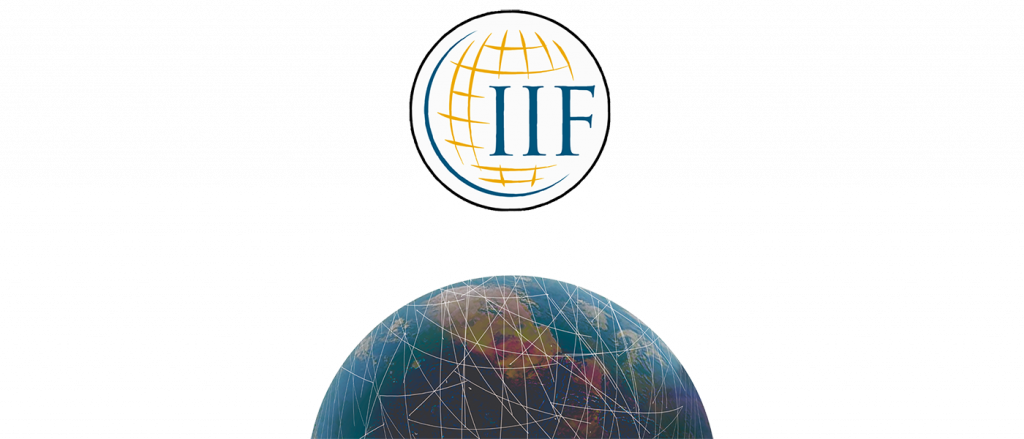 Purpose: Created in 1983 by 38 banks to respond to the international debt crisis of the 1980s, now is the major lobbying group for the industry at international level.
450 members,
70 countries
including commercial and investment banks, asset managers, insurance companies, sovereign wealth funds, hedge funds, central banks, ratings agencies, stock exchanges, pension funds and development banks.
10 of 13 Top Financial Giants are members
Global Financial Markets Association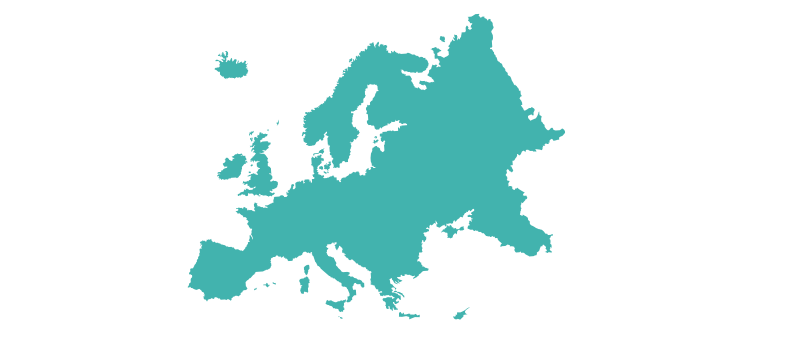 Association for Financial Markets in Europe (AFME)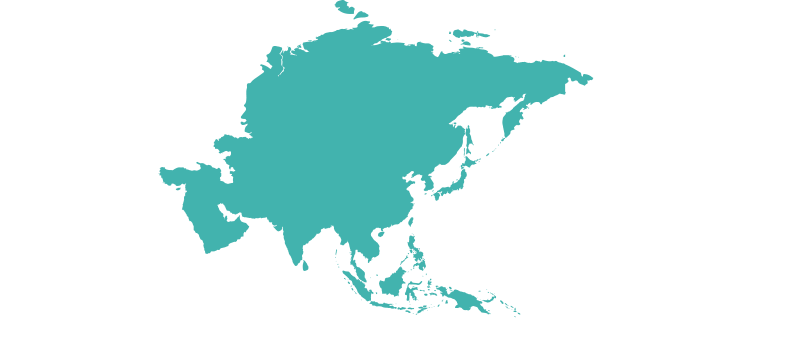 Asia Securities Industry & Financial Markets Association (ASIFMA) in Hong Kong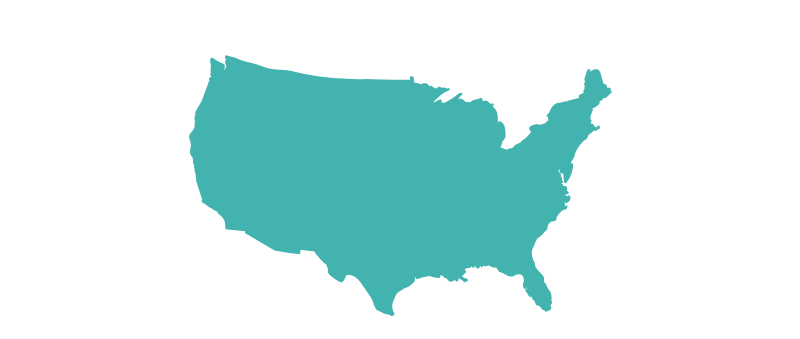 Securities Industry and Financial Markets Association (SIFMA) in US
including 10 out of the top 13 global financial players
Purpose: GFMA brings together three of the world's leading financial trade associations to influence global financial policy and regulation on behalf of globally systemic important financial institutions.
11 of 13 Top Financial Giants are members
International Swaps and Derivatives Association (ISDA)

900 member institutions from 70 countries
Purpose: Created in 1985, the ISDA is a trade organisation to promote and facilitate the global derivatives market.
12 of 13 Top Financial Giants are members
International Accounting Standards Board (IASB)

14 board members drawn from auditing firms, regulatory bodies and government institutions.
Purpose: To develop, publish and monitor the IFRS Standards, which sets the common rulebook and language for company accounts so that they are understandable and comparable across international boundaries
Other financial lobbying groups
International Banking Federation
19 National Banking Associations as well as the European Banking Association are members. Representing 18,000 banks.
International Financial Centres Forum
12 members, all law firms specialising in or located in offshore financial centres.
Society of Trust and Estate Practitioners (STEP)
20,000 members in 95 countries. Members are rich individuals and wealth managers defending wealth against taxes.
Source: Lobby group websites, 2018
Finance is by far the biggest spender in US political campaigns, contributing over a billion dollars to parties during the 2015–2016 election cycle.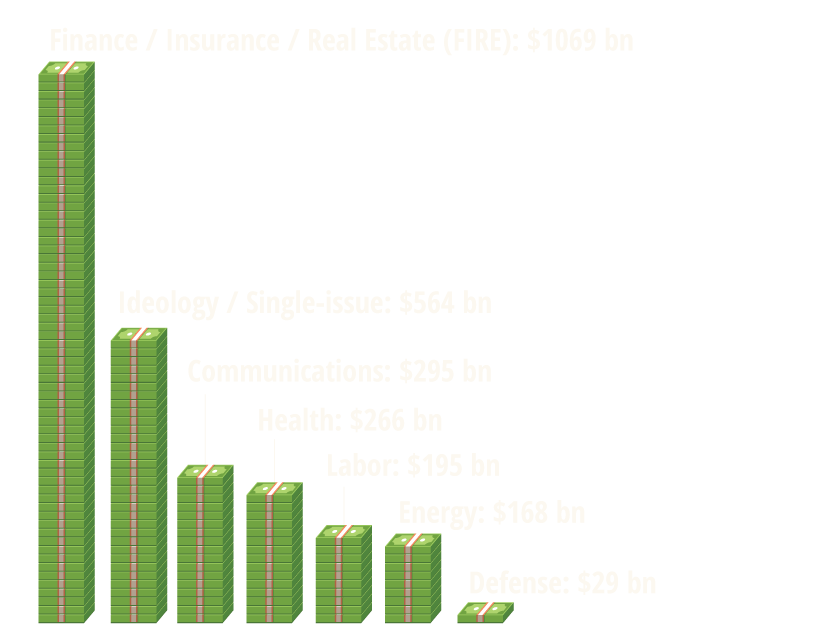 Source: Open Secrets, 2018
Financial Sector Campaign Contributions to Federal Candidates
by 2-Year Election Cycle ($ millions)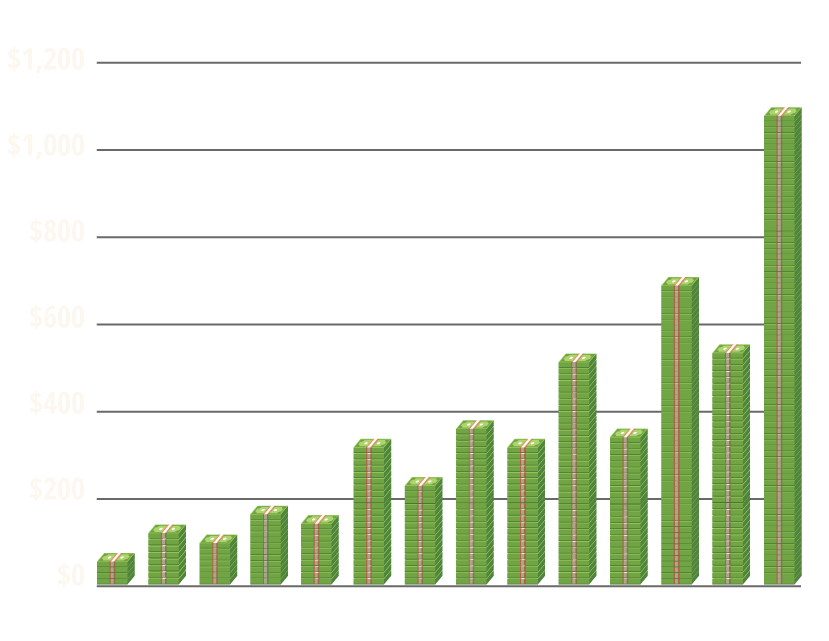 Source: Americans for Financial Reform, 2017
Lobbying totals (1998–2017)
Finance / Insurance / Real Estate (FIRE) in $ millions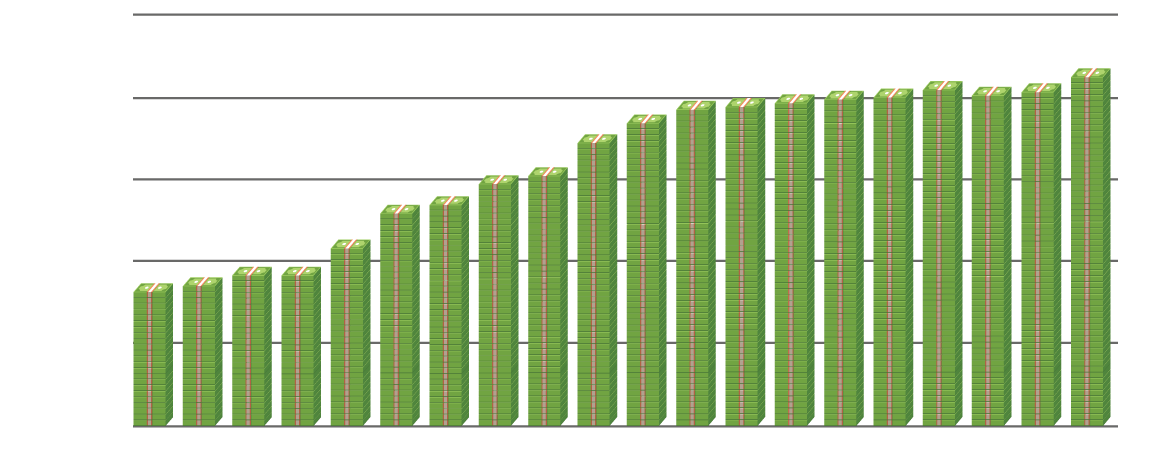 More than 6,000 lobbyists worked on the Republican 2017 tax bill – that's more than half of the lobbyists in Washington D.C.
Source: Open Secrets, 2018
Populating Advisory Groups
Advisers of the European Central Bank

Source: Corporate Europe Observatory, 2017
"Ours is a business of relationships."
– Lloyd Blankfein, CEO, Goldman Sachs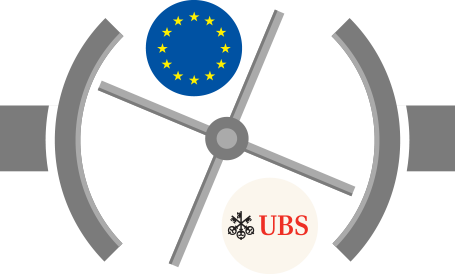 Ex-EU Finance Commissioner Jonathan Hill joined UBS less than 2 years after leaving office.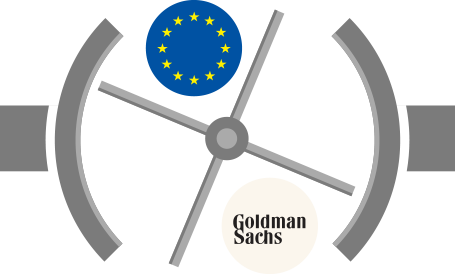 In 2016 Ex-Commission president José Manuel Barroso became Chairman of Goldman Sachs.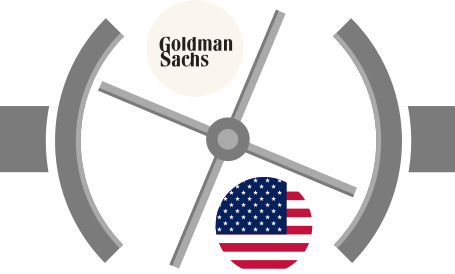 Henry Paulson, CEO of Goldman Sachs became Treasury Secretary 2006–2009.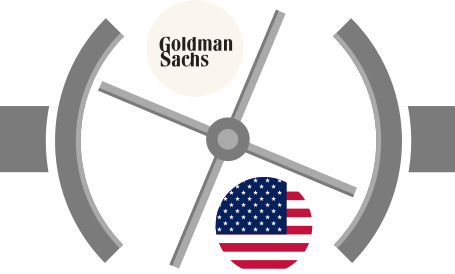 Steve Mnuchin, current Treasury Secretary was Executive Vice-President of Goldman Sachs.
UK Prime Minister Tony Blair took advisory role at JP Morgan for $2m a year in 2008 and is currently chairman of the bank's J.P. Morgan International Council.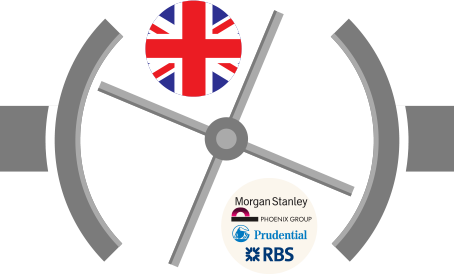 Sir Howard Davies, Chief executive of Financial Services Authority, famous for its light touch approach to regulating the financial sector has since been given directorships at Morgan Stanley, Prudential, Phoenix Group and RBS.
Sources: Corporate Europe Observatory, 2018, Private Eye, 2016
KEY FACT
1/3 of all top staff in European Commission department regulating finance (DG FISMA) either worked for the financial industry before public office or after leaving it.
Winning Big and Stopping Regulation in the EU
Key Issue at Stake
Short Description
Key Lobbyist
Tactics of Lobbyists
Did finance win or lose?
Alternative Investment Fund Managers Directive
To regulate hedge funds and private equity firms, to stop tax evasion and implement rules of how much capital they should hold.
European Venture Capital Association EVCA (private equity funds)
AIMA (hedge funds)
Misinformation

US and UK State Lobbying of EU

On behalf of UK, the US Treasury Secretary Timothy Geithner warned EU heads of state that new rules could lead to a trade war


Directive massively watered down and benefited hedge funds
Basel Banking Regulation in 2010
Focused on capital requirements, i.e. the amount of capital banks must hold as a proportion of their assets and liabilities.
Institute for International Finance
Misinformation: IIF issued report warning reforms could lead to millions of jobs lost and a slowdown in growth. Warnings shown to be false by BIS

The capital requirements imposed were far too low
Bankers Bonuses Cap 2013
Rule to limit bonuses to 100% of salaries
British Financial lobbying groups via UK government.
The fight was led by the British government. They even threatened to sue EU.

Britain's financial services industry spent £92.8m+  and employed 800 lobbyists


Banks were able to redefine bonuses as 'role-based pay', or simply increase salaries in other ways.
Reform of accounting and auditing rules 2013
Regulation to break cosy relationships between the auditors and the big banks and implement a ban on accountancy firms giving tax advice to same companies they audited
Audit Firms and British Conservative party
Misinformation: Ernst and Young (EY) warned could cost more than €16bn.

The EU regulation adopted is weak and full of loopholes.
2012 Proposal to Break up Biggest Banks
Proposal to separate retail and investment banking, to prevent banks from using customers money to invest in risky products
Intense Lobbying at the national level in Germany, France, and the UK.

Negotiations broke down and the proposal was never implemented
Financial Transaction Tax
Proposal for a tiny tax on all transactions on financial markets, to raise funds and prevent speculative and destabilising transactions. Could raise $23.5 billion
Global Financial Markets Association

Fédération Bancaire Française

Misinformation: GFMA report claimed FTT would claim 0.5 per cent of estimated growth

National Level Lobbying: Fédération Bancaire Française argued a tax would cripple the development of the French financial sector


FTT has been stalled.
Source: Corporate Europe Observatory, 2018